Below are listed different ways to view the current utilization of nodes, the list of pending jobs and those running on the different partitions.
List of idle nodes
sinfo --state=idle
On a specific partition:
sinfo --state=idle -p partition_name
See the list of partition names here.
Nodes information
Retrieve information about all the nodes and their current load:
scontrol show nodes
Information about a particular node (compute01):
scontrol show node compute01
Jobs list
squeue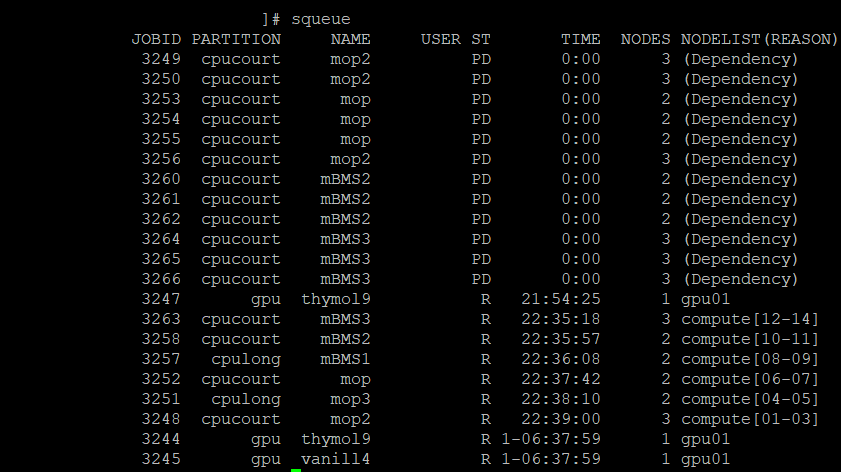 For a given user or partition:
squeue -u <username> -p <partition name>
smap
Visual listing starting from the job running for the longest period: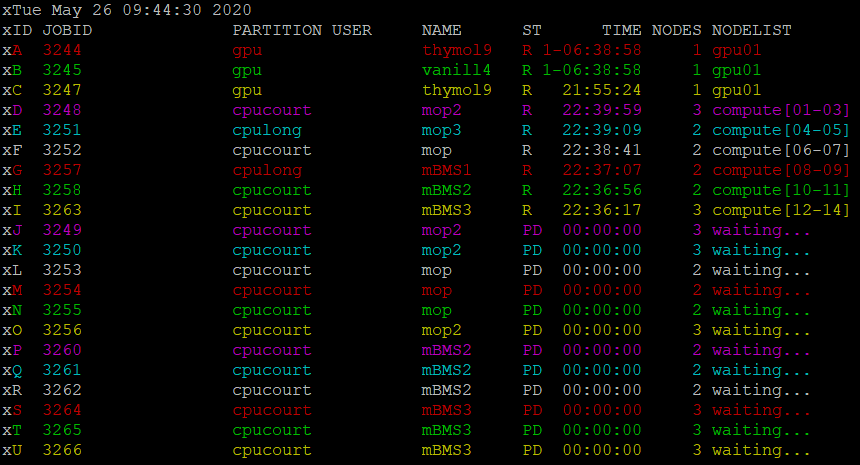 sview (jobs and nodes)
To have a look at the resources being used (free/used cores on each node), you first need to launch Xlaunch (click on "Next" or "Suivant" on each window):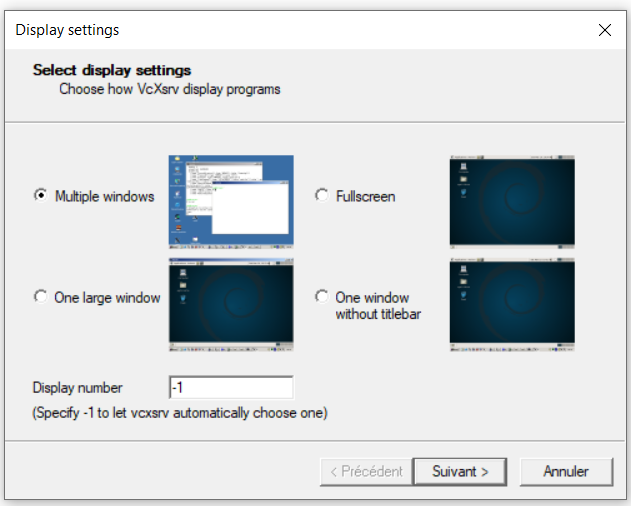 Using PuTTY, tick the "Enable X11 forwarding" box: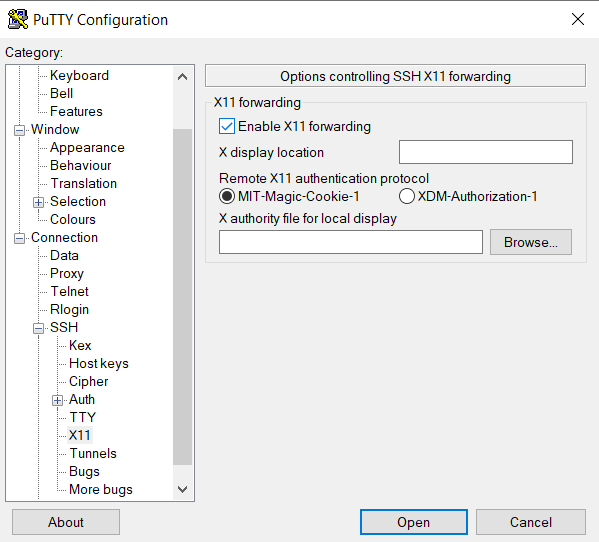 Once you are logged in, call the following command:
sview
Add the "Nodes" tab by clicking on "Visible Tabs" (the last tab).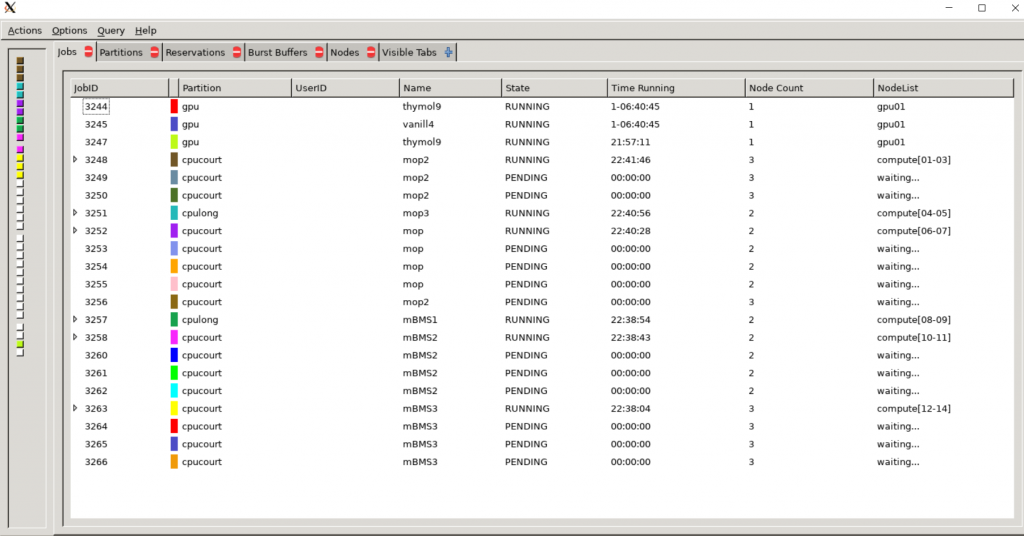 Click on the "Jobs" tab to view the list of pending/running jobs: